Shopping & Style is a line of ribbons designed for specific shops or products. For each market, we have a selection of textile and poly ribbons in the shape of star-bows, bag-closers, automatic bows and packing strips, together with paper and matching solid color shoppers.
New: with a single purchase, the SHOP BOX gives you the chance to get hold of a mixed variety of ribbons specifically suiting your field of marketing.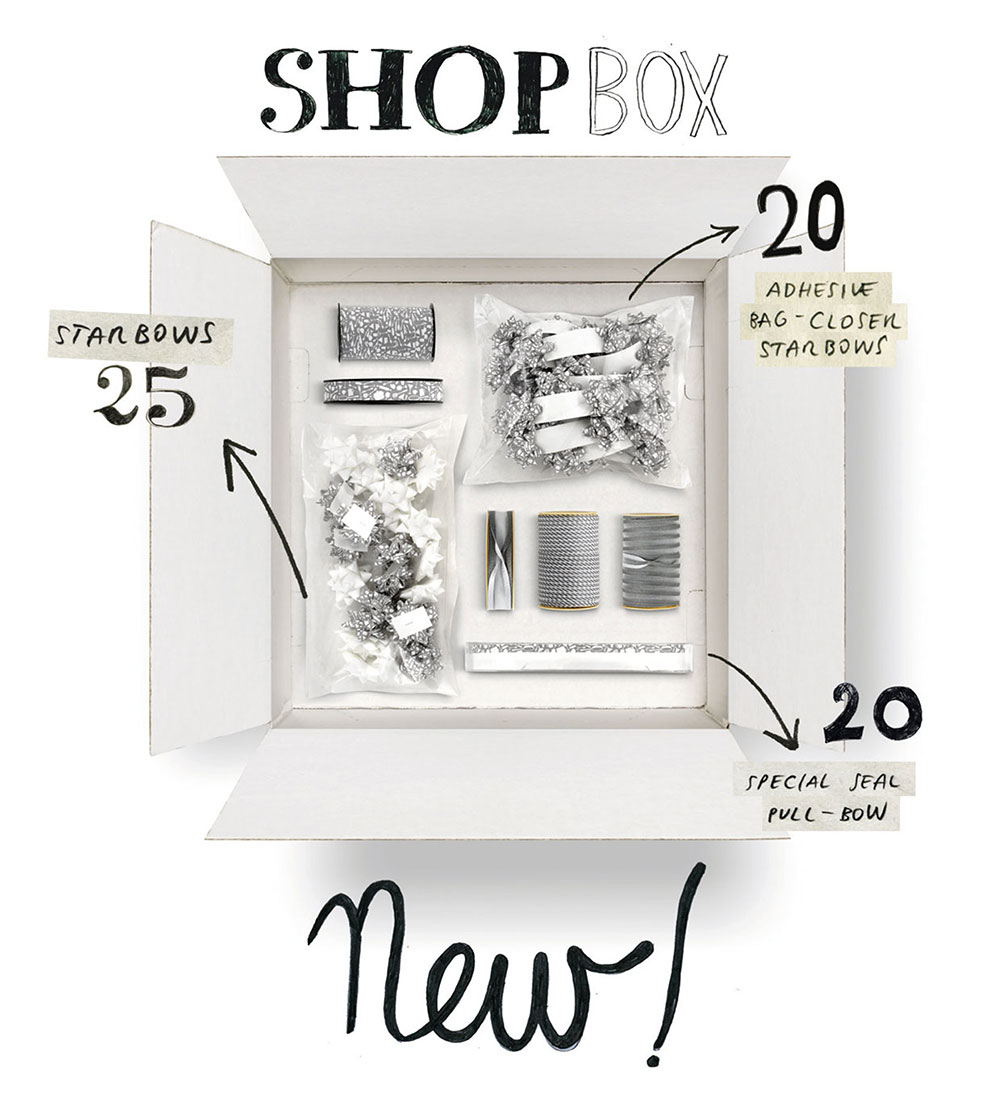 Designed for those who want to give prominence to their presents with colors and designs matching the product to pack, this line is perfect for:
BAKERIES – BIJOUX – BOOKSHOPS – HOUSEHOLD PRODUCTS – CANDY – HABERDASHERIES – HERBALISTS – ORGANIC PRODUCTS – WINEHOUSES – COFFEE.
Try it now!