A wide range of synthetic raffias available in various colors and materials for simple and natural decorations.
The raffia ribbon is a new classic in decoration: it gives packaging a natural feel even though it is conveniently waterproof such as polypropylene ribbons.
These ribbons are best used in a 'casual' way, its 'rugged' effect making any package even more beautiful and original.
Our range comprises dull, bi-color, striped or metallic raffias that can also be matched to create new and versatile combinations.
---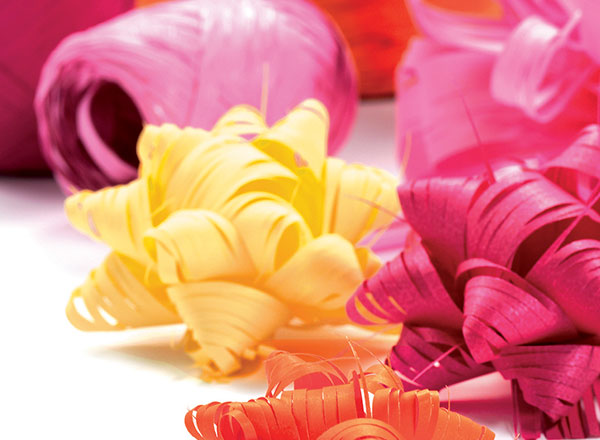 ---
The classic synthetic raffia made of polypropylene ribbon painted by mat paints in more then 30 different colours. Available in a wide range of spring colours perfect to be combined with flowers and natural colours such as white, beije and several sorts of browns. For Christmas we thought of 6 elegant metalised colours.
---
The great effect of this synthetic raffia is given by a special printing with wood veining. Besides the three original colours, this year we added three new shabby chic colours: pink, light blue and green.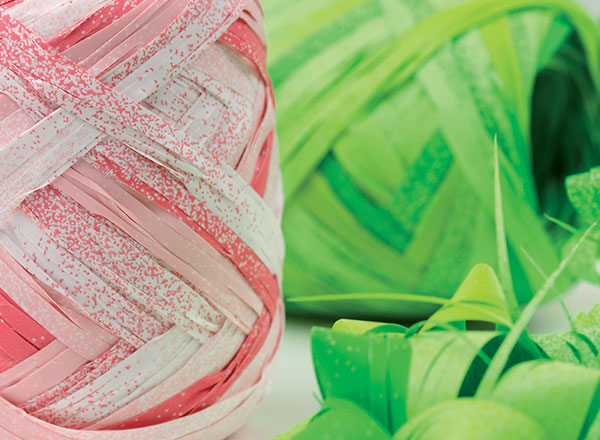 ---
The sequence of similar colours tone on tone lends this raffia a very nice and original look. Available in a wide range of spring colours, ispired by flowers' petals and in a very special colour which reproduces the Italian flag: green white and red.