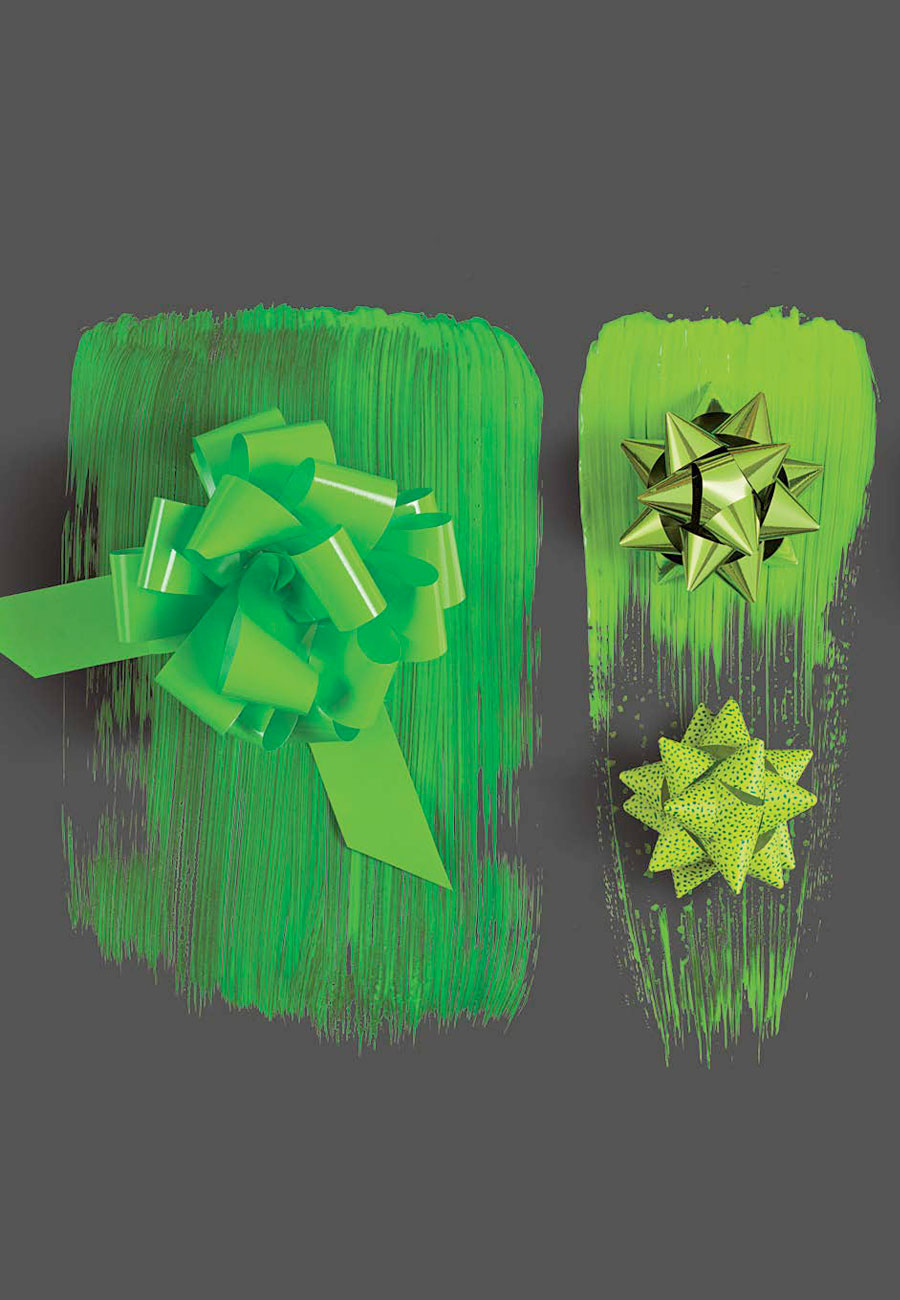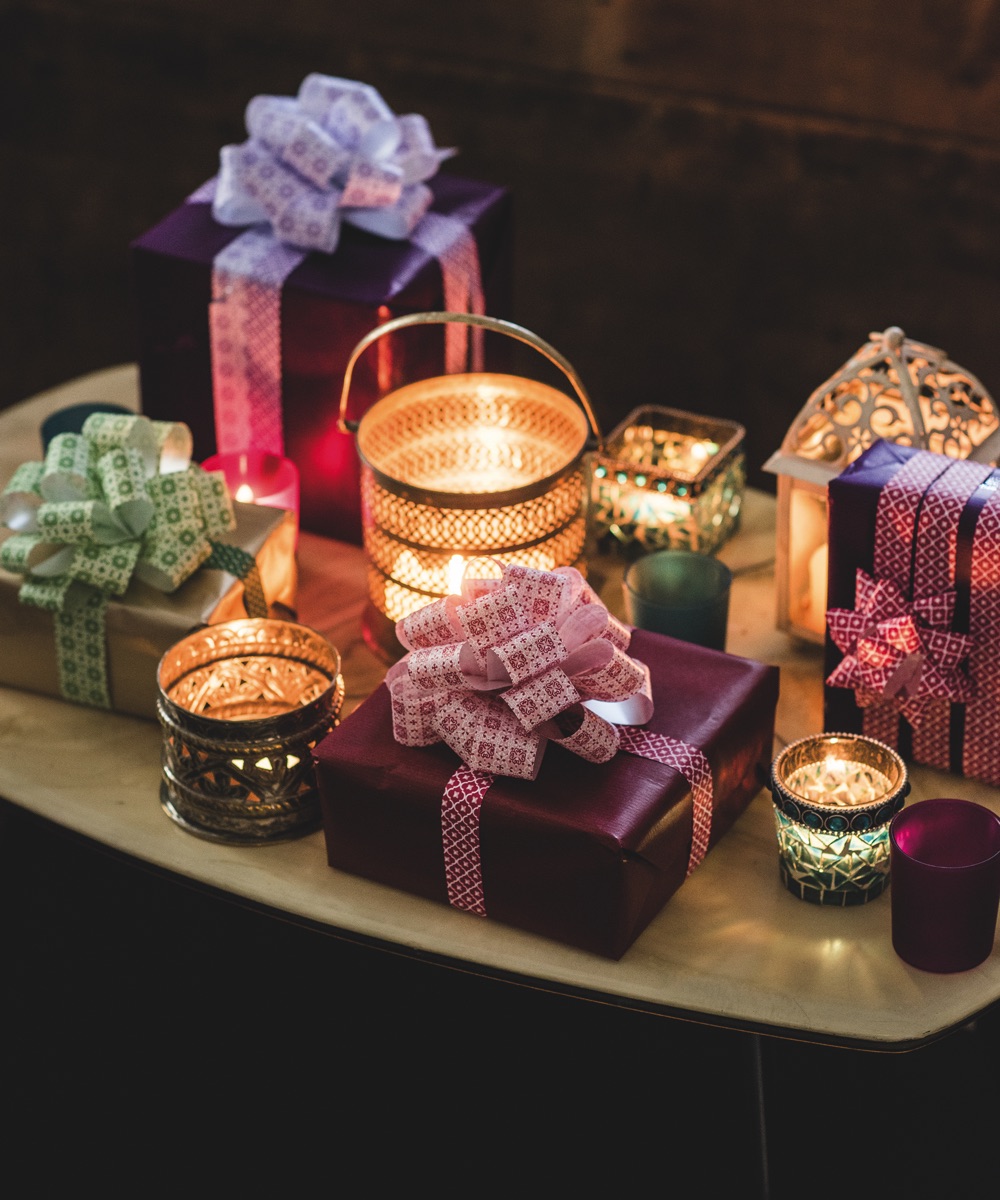 The polypropylene ribbon is the current best-seller when it comes to decorative-packaging.
Extruded polypropylene ribbons can subsequently be embossed, printed or coupled with thin foils that give a twist to their look and feel.
In this section you can find pull ribbons, curling ribbons or adhesive starbows you can use at your pleasure. A wide range of useful solutions for your decorations and packaging.
We have a wide range of colors and patterns: solid-color, dull, glossy, pearlescent or metallic but also glittered or printed with fun spring or Christmas themes.
The perfect match for any event.
---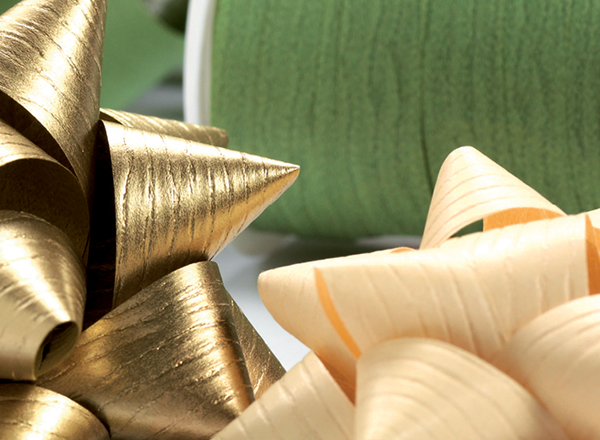 ---
A classic ribbon, in our collection from many years. The surface of this ribbon is printed with mat paints and then embossed with vertical waves, this treatmets give the ribbon a paper effect. Very popular in spring and natural colours such as beige, olive green and brown. Initially thought as ribbon for florists it became very popular also for stationery.
---
Bravely offered in the market by Nastri Brizzolari, it's a polypropylene ribbon coupled with a lacquered foil. The effect is a ribbon painted by a laquered paint. It's very suitable for all the seasons, perfect for spring with its brilliat colours but also for winter with red and white colours.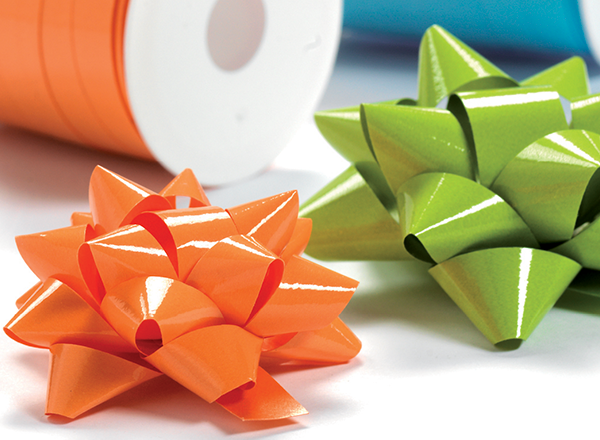 ---
Another great success. This ribbon is painted by a mat paint on a darker base in order to have a great effect. For its pastel mat colours this ribbon is very used overall in spring.
---
The big new of 2016. This polypropylene ribbon is printed needlecord in order to give it the resemblance of kraft or sealing paper. To increase the effect of kraft paper, the inner spool is not made of plastic but the ribbon is wrapped up on a carton inner.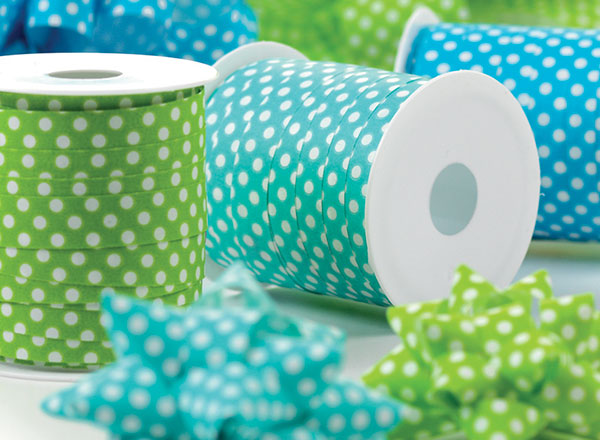 ---
Very popular as the plain coloured ribbon, the ribbon with white dots is the new classic. Printed in different mat colours, it is available in 14 funny colours suitable for all the occasions.
---
For the ones who love metallic colours, typical for Christmas, Brizzolari was the first company who offered this variation of metalised ribbons. This glazed metallic ribbon has a softer effect compared with the standard metallic ribbon. We offer the basic colours such as: red, silver, copper, blue, green and two sorts of gold. But we have also other different colours suitable for all the season such as: pink, lila, tiffany, light blue, yellow and green.
---
A polypropylene ribbon totally covered by glitters. The brilliant colours and glitters give the ribbon an exciting effect. It's a very high level ribbon, absolutely comparable with our textile ribbons. Very beautiful in white and very elegant in the black version.
---
Inspired by French Champagne and Italian Spumante, this is a holographic ribbon with small three-dimensional little bubbles. The most popular colours are silver and gold but also red, which is very nice for Christmas.
RICE PAPER RIBBON WITH CHRISTMAS PATTERNS
---
It's a polypropylene ribbon with a mat printing. This special printing gives the ribbon an effect of a recycled rice-paper on which we printed simple patterns such as small Christmas trees and little balls. In order to underline the paper effect, the ribbon is not wrapped up on plastic inner but we decided to use a carton inner.
---
For a warm effect in the winter period we though of a lacquered ribbon with a very special pattern, a warm wool sweater! The white is alternated with red, beige, blue, grey but also black in order to reproduce a warm wooll sweater.