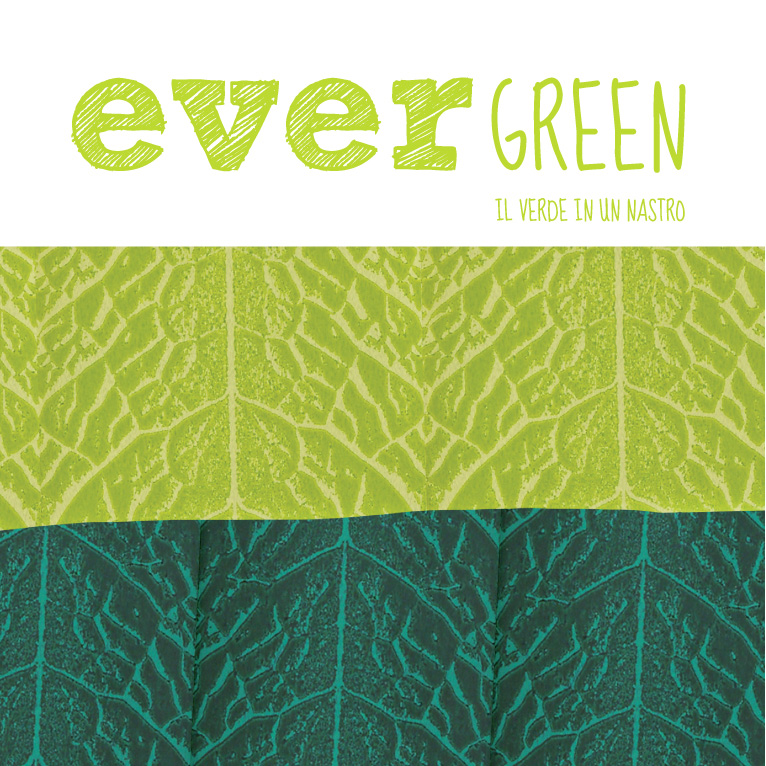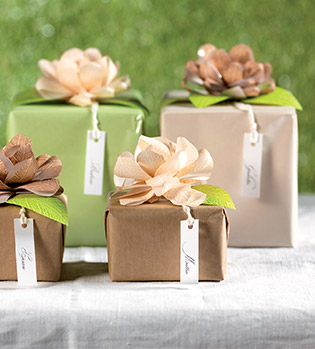 EVERGREEN is a simple poly ribbon printed in a beautiful and innovative texture that makes it look like a real leaf. It can be used simply and creatively: EVERGREEN gives decorations a fresh, natural touch together with a contemporary style.
Cut in the shape of a leaf, it can be inserted as an accessory into decorations and gifts or it can be used as a simple ribbon to decorate bouquets, cars, tableau de mariage or chairs at weddings. It is also perfect for centerpieces reminiscent of highly fashionable sushi.
Everything can become innovative and appealing with the Evergreen bow.
Creative tip: when Christmas is nearing, unleash your creativity to create wreaths, festoons and centerpieces, or use Evergreen to add a touch of nature to your presents under the Tree.