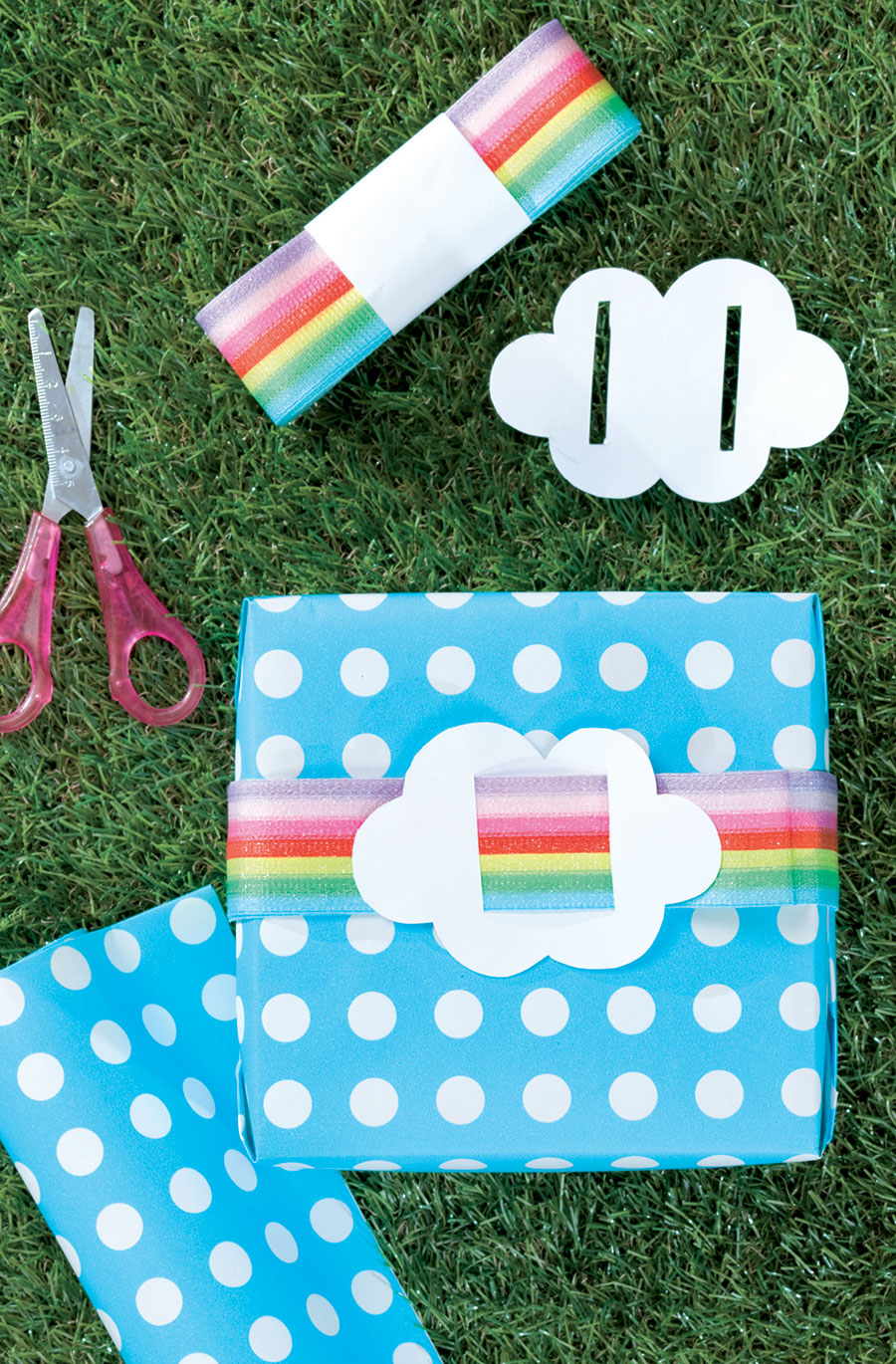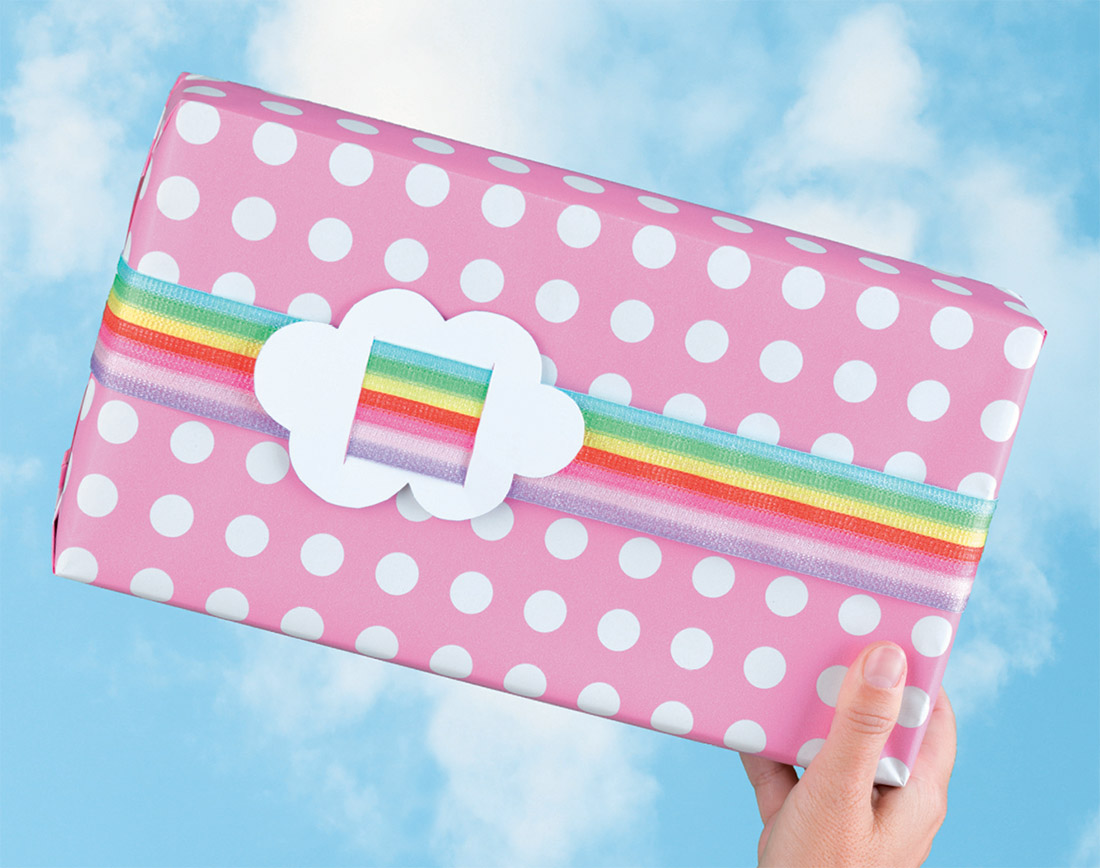 A rainbow ribbon which comes out of a cloud: this is one of the funniest solutions Brizzolari can offer you to get beautiful and amusing gift packages for your kids.
Available in two colors, the kit contains a pink or blue gift wrapping paper sheet with white dots, two carton clouds as buckles and a ribbon of the rainbow colors which will go thought it.
The ideal kit for a special wish of happiness.