The ecoBriRex line-up has a GREAT added value!! It has made with 100% recycling paper and polypropylene ribbons made with recycled row material coming from the internal BRIZZOLARI production and painted with colours water based as well.
For your gift package do not use recycled paper or ribbon. Let's use "ecoCarta", "ecoRibbon" and "ecoRafil". We already thought for you about the environment J
Definitely you have the opportunity to choose not only a wonderful ribbons and paper, but help our future to become much more eco.
---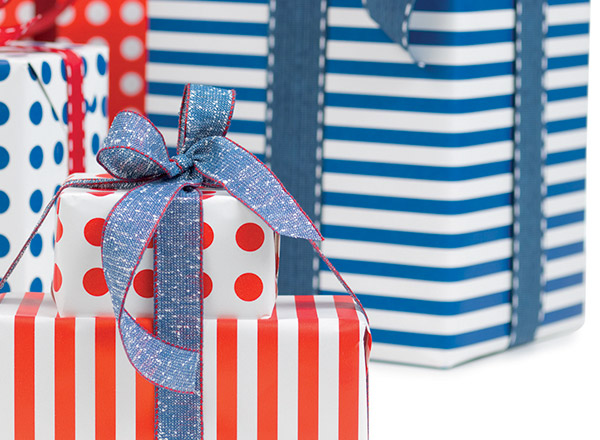 ECOBRIREX - GRAPHIC COMBINATION
---
Everyday combination suitable anytime, anywhere. Paper in strips or pois and ribbon in solid color. What's better and simple? So, strips and pois are big in line with the new trend to better fit your gifts twelve months per year. Let's think about your celebrations during the year. Don't worry about the environment, we already did it for you!
ECOBRIREX - DECO' COMBINATION
---
This is the springtime combination. It based on pastel colors, tasteful paper and pretty small and simple designs (e.g. dots, pois, friezes and rhombus that sends back you to the typical stylish male shirt textile). All of that is combined with ribbons in solid color with the look&feel quite dusty since we are talking about recycling row materials. So, there is no better way to be in the same time stylish and environment promoter. The Decò Combination add value to your gift!