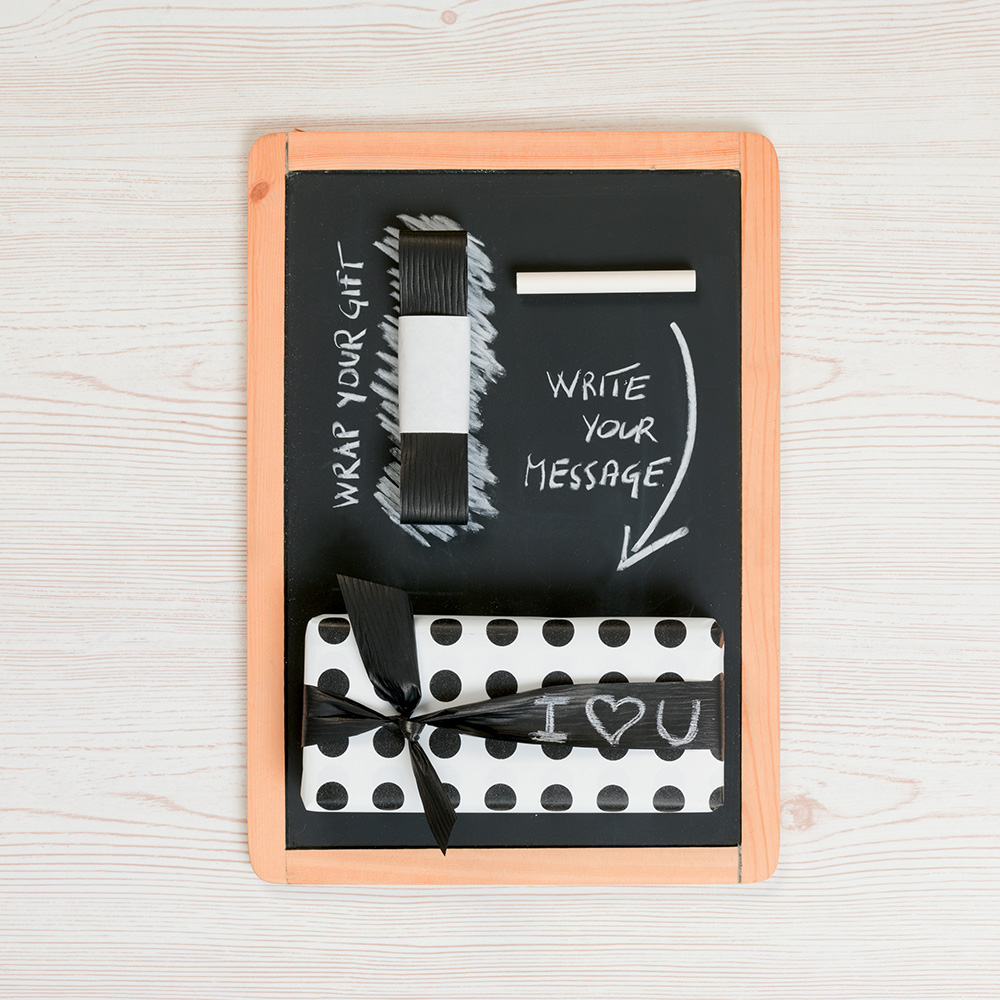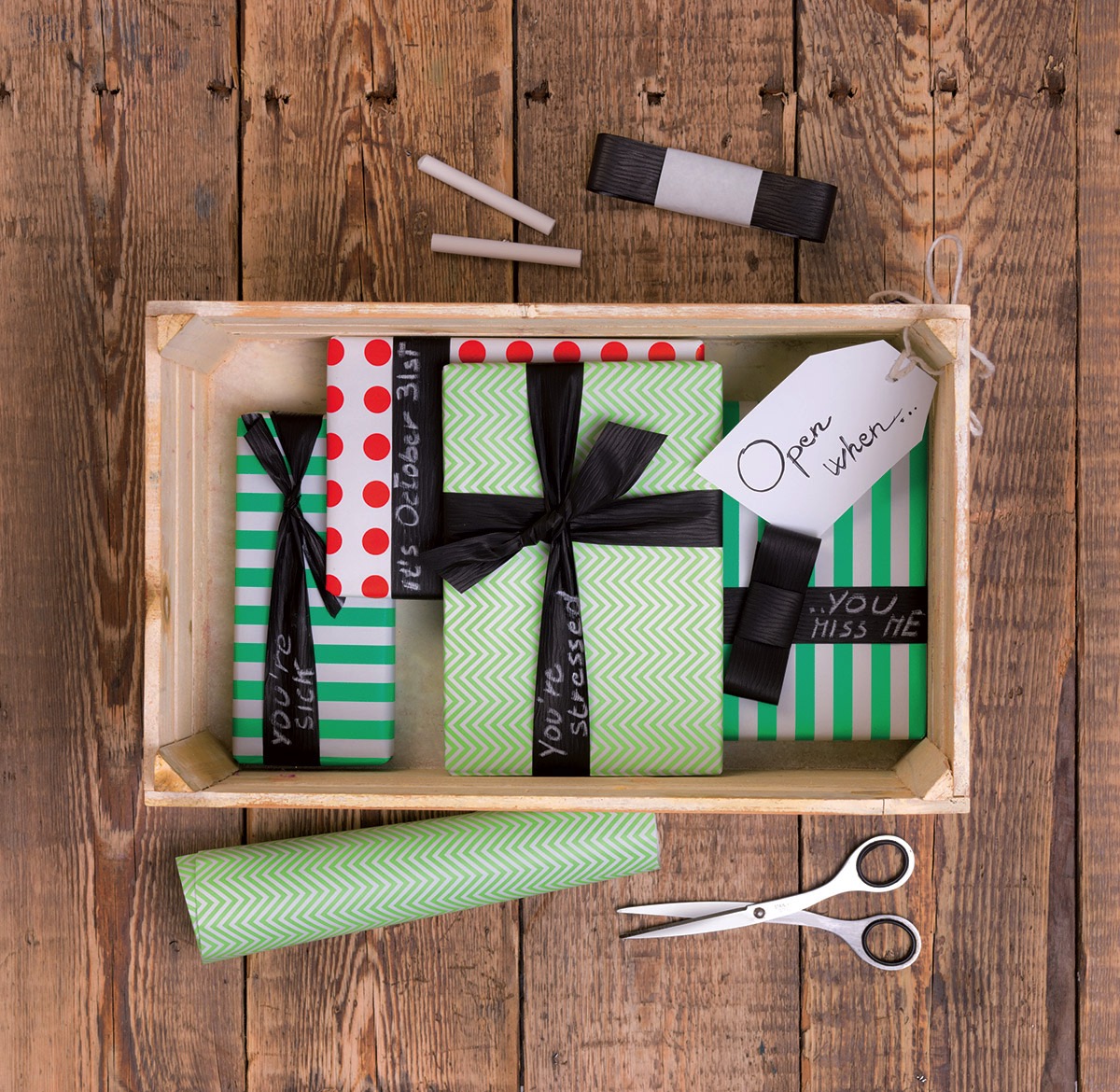 In line with nowadays trends, Brizzolari gives you the chance to wrap up your gift package in a very original and current way. You can choose one of our gift wrapping papers coordinated with our famous blackboard ribbon on which you can write down or just draw you message.
You can buy the bobbin with chalk or the complete kit in which you can find one coloured gift wrapping paper sheet of different patterns, one chalk and some meters of our blackboard ribbon. The colours assortments of Blackboard Kit will be suitable both for everyday presents and for Christmas presents…
We already thought about package's originality, the message it's up to you!