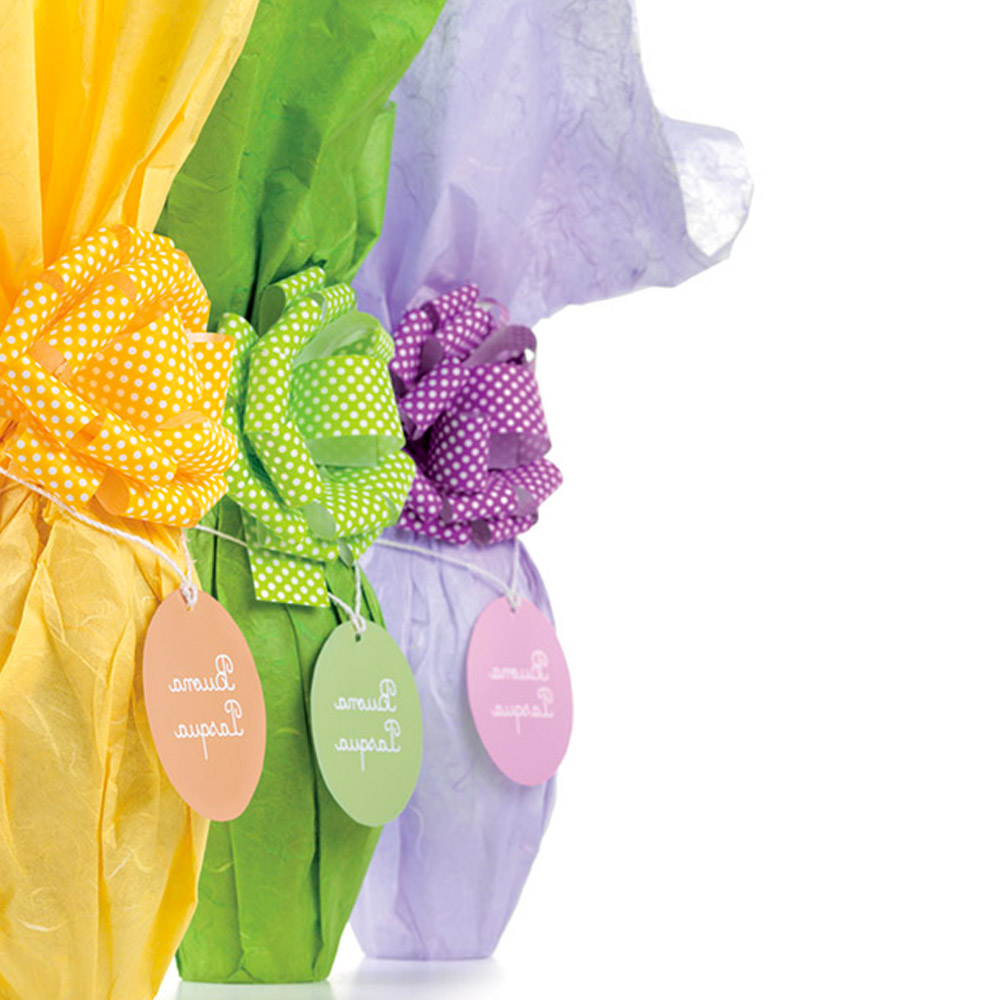 Bows available in various sizes and measurements, which feature a wired plate in place of the usual adhesive strip.
This product is perfect for decorating or sealing presents in which the use of adhesive material is not advisable.
These bows are particularly nice when applied to Easter eggs, but are also perfect for decorating a bottle of wine or on food packages.