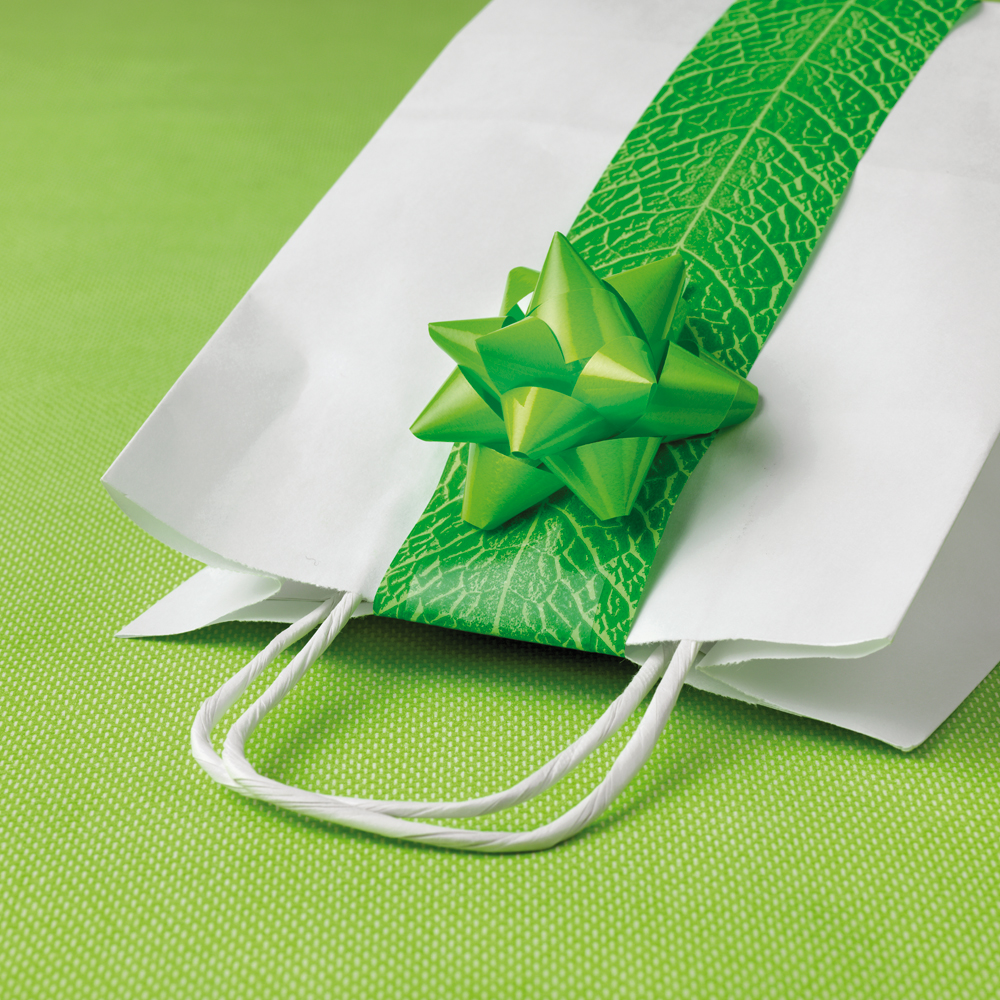 Nowadays, more than ever before, shopkeepers and many others tend to use shopping bags to pack a present.
Therefore, the countless sizes and designs for shopping bags available on the market, have made them first and foremost a type of decoration, as well as being used in many other ways. Often though, paper clips are employed to seal the bags, a very dangerous practice for those opening their presents. For this reason, Brizzolari has created practical trade-mark adhesive bag-sealers specifically designed for decorating shopping bags of all shapes and sizes.
With a simple gesture, your present-bags will be sealed and lavishly decorated!