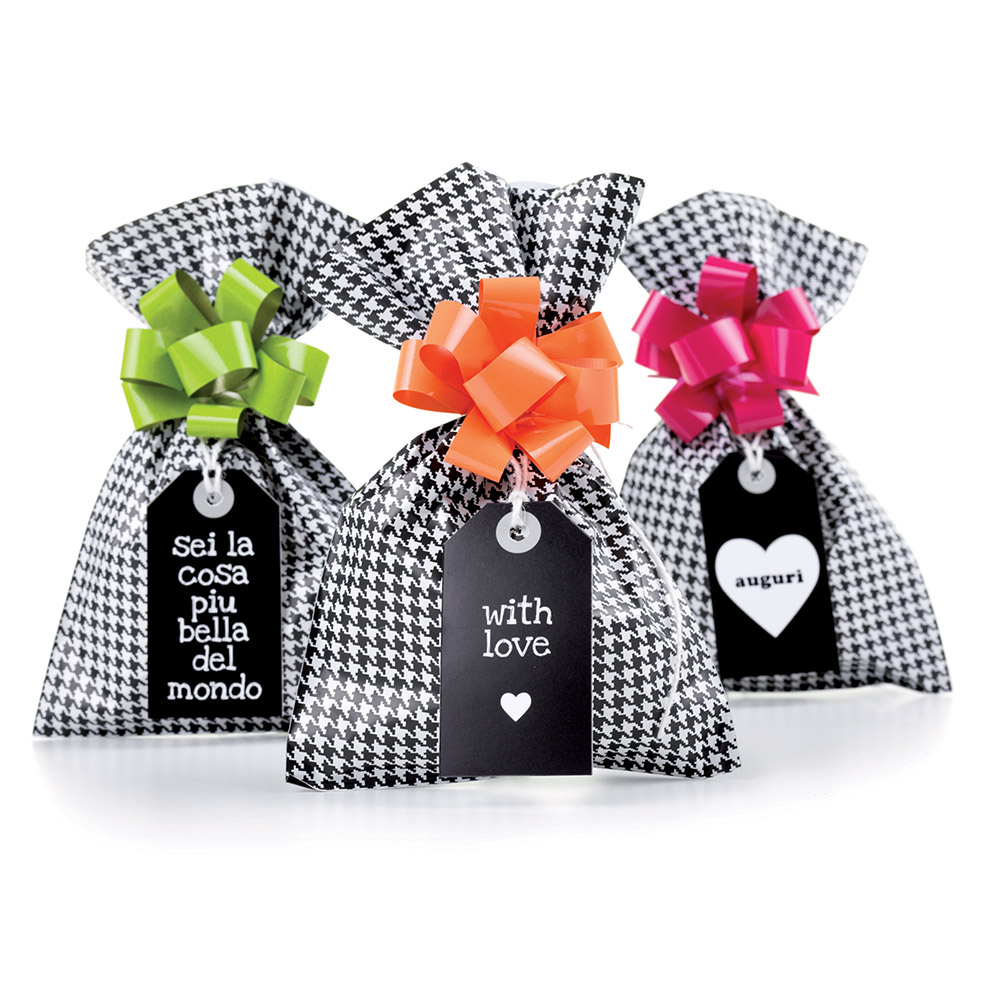 Brizzolari products offer a decorative solution for all kinds of supports used in present packaging.
Brizzolari bag closers are bows that feature a 15 centimeter lace useful for quickly securing poly or paper bags.
Creative tip: for fun-looking presents, try using the bag closer bows with simple packing paper to create candy-shaped packaging!