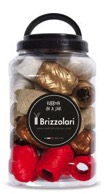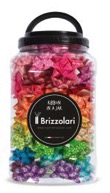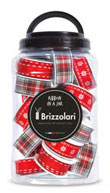 Would you like an original means to display and sell ribbons in your stationery store?
Are you looking for an easy, fun idea to store the ribbons you need in store for creating customers' gift wrapping? Now we have just what you need!
The RIBBON IN A JAR range is a NEW, ORIGINAL and UNIQUE way to display or store your BRIZZOLARI ribbons.
Large, lightweight transparent jars, closed with a screw cap and handle can store coloured ribbons, gift bows, reels or small rolls of fabric. They look like jars of appetising sweets! The RIBBON IN A JAR is ready to add a fresh touch of elegance to your store
CLASSIC POLKA DOTS
Lots of dots with coloured backgrounds for a genuine sweetshop look. To create effects with combinations of paper or gift boxes with patterns and monochrome graphics.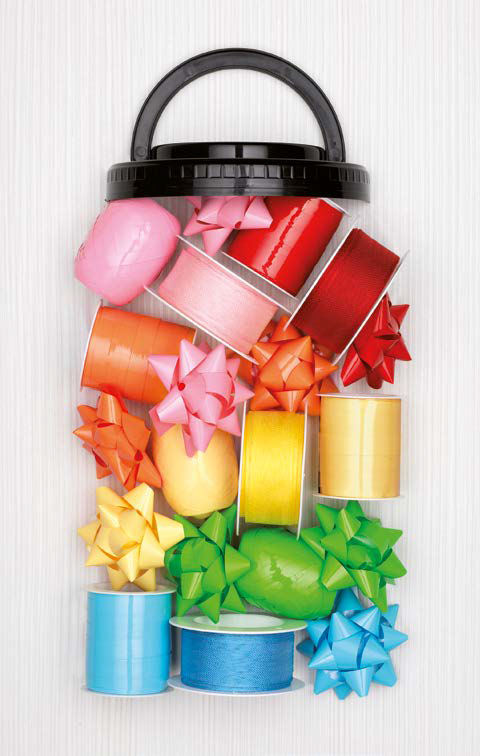 LACQUERED RIBBON
As an initial idea, we have a range of solid colour ribbons made with lacquered material with a shiny finish: lots of spring shades for fun wrapped gifts.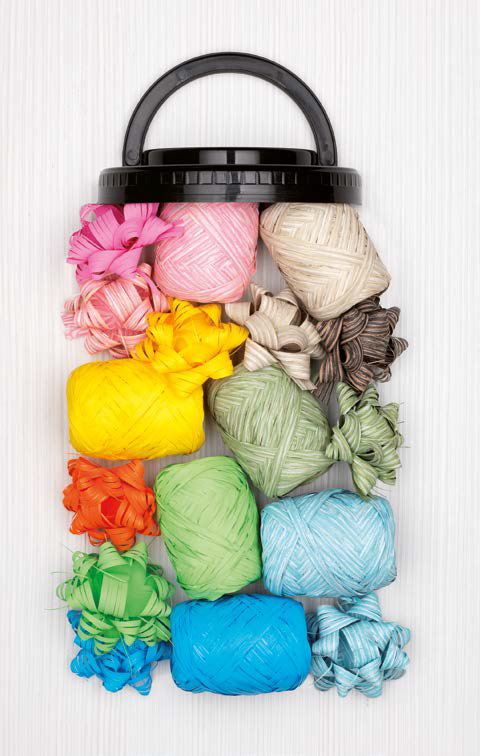 RAFFIA
Raffia couldn't be lacking from the RIBBON IN A JAR collection. For gift wrapping with minimal, natural effects in any colour you choose, or with our popular wood effect.
STARDUST RIBBON
If you want to create traditional combinations, then it is best to focus on metal colours, above all when enhanced with a handful of glitter. Here we have JARS containing gift ribbons and reels made with stardust ribbon.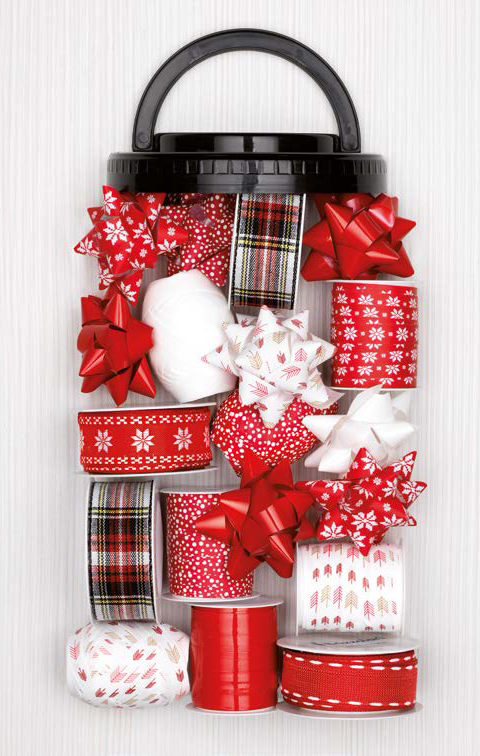 RED&WHITE RIBBON
Great impact from the JARS in the R&W line containing a selection of red and white ribbons in combinations of patterns and solid colours. They have the appeal of the typical look of Tyrolean regions and are perfect for the whole winter season.
CHRISTMAS PATTERN RIBBON
For a stylish, fun solution, the RIBBON IN A JAR offers range with a mix of Christmas colours and patterns. Not just gold and silver, but also metallic ribbons in copper, green, and blue, including plain shades and a wealth of Christmas ribbons, including stars, polka dots and small patterned motifs.